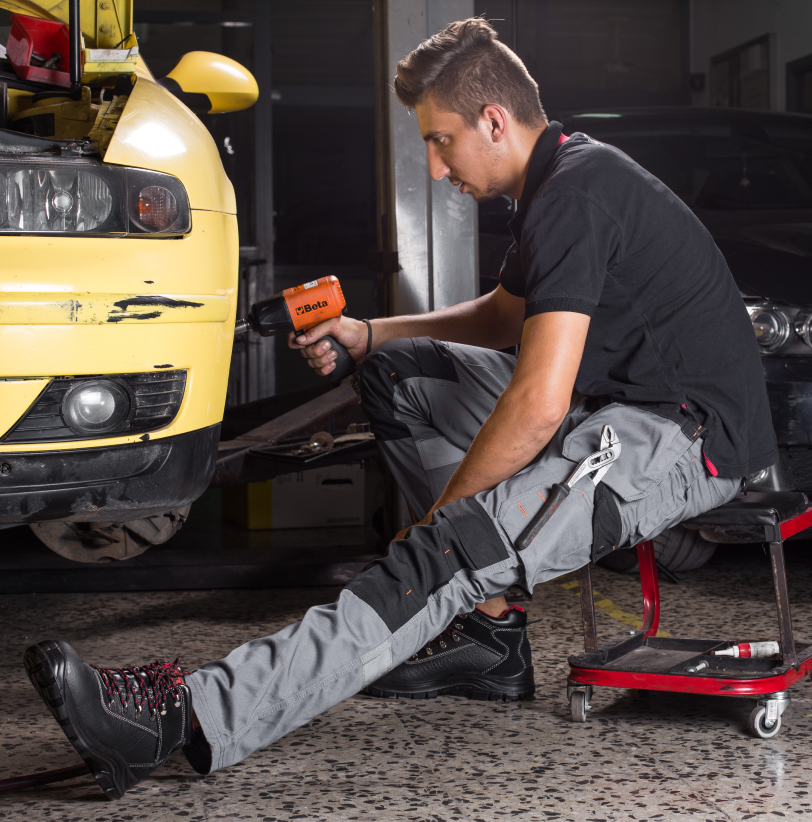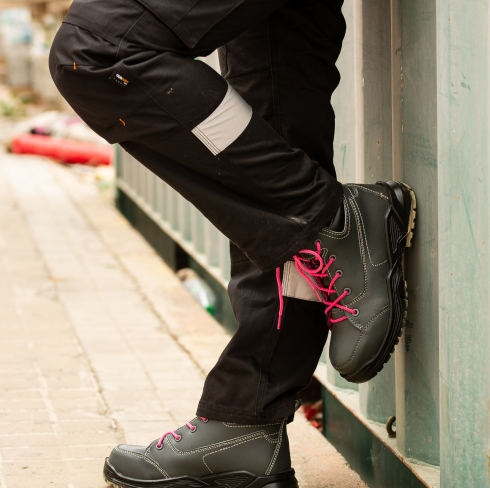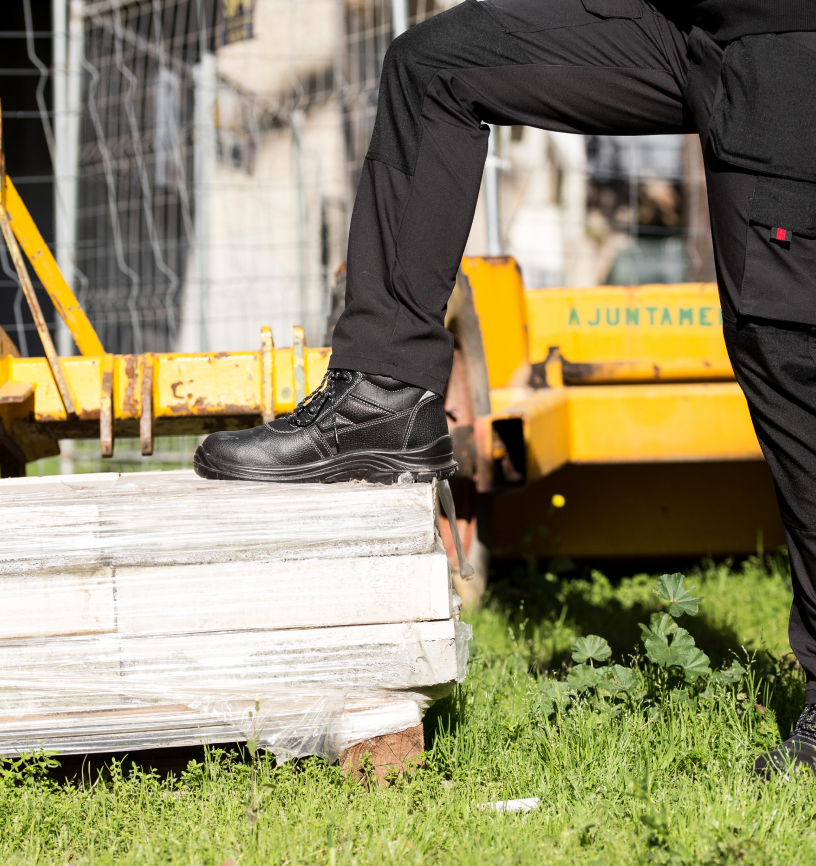 black hammer
Built for Greatness - we stand tall as one of Britain's premier workwear brands.
Welcome to Black Hammer, where we empower and protect professionals, DIYer and creators on their most extreme challenges. At our core, we are driven by a mission to deliver durable, comfortable, and functional workwear—empowering our customers in their life's work. We pride ourselves in offering the finest quality products they can rely on, even in the harshest conditions.
As part of the Innovation Products Group, we are renowned for setting standards in creative designs and blending them with cutting-edge features — all achieved using only premium materials that are expertly constructed with precision. Our commitment to Protection, Excellence, Comfort, and Innovation has made us the preferred choice for professionals needing the most rugged workwear without compromise.
Our Products: Built to Last
At Black Hammer, we specialise in rugged workwear, designed to keep you safe and performing your best in all conditions. Our products include:
• Metal-Free Safety Boots - These lightweight yet strong boots provide maximum comfort and protection, even in the toughest working conditions.
• Work Trousers for Men - Designed for flexibility and durability, these trousers are perfect for any job site, no matter how demanding it may be.
• Steel Toe Cap Boots - Our lightweight boots offer ultimate traction and safety, eliminating accidental falls and keeping you secure on any job site.
• Safety Trainers - Lightweight and comfortable, these trainers are designed for those who want to keep their feet safe and need lightweight agility.
We understand that tough environments demand tougher and more reliable footwear. That's why our footwear is suitable for rigorous professions as much as hiking, climbing, or adventurous sports. With Black Hammer, Experience peace of mind like never before with our exclusive 6-month sole guarantee. We stand behind the quality and durability of our boots, so you can have the confidence that our soles will endure the toughest terrains.
Excellence in Every Step
We're passionate about supporting our customers in their life's work and challenges. What sets us apart from our competitors is our commitment to delivering high-quality, cost-effective products that reflect our core values:
• Protection - Our workwear is designed to protect our customers from the hazards and challenges of their daily work.
• Excellence - We are dedicated to the highest possible standards, ensuring every product is made from only the best materials and designed to perform at the highest level.
• Innovation - At the heart of our business is a commitment to constantly innovate and find new ways to enhance the durability, functionality, comfort, and design of our products.
• Comfort - Knowing that our customers spend long hours on their feet, we strive to create workwear that provides the best cushion and breathability for maximum comfort that outlasts the day.
The Team Behind the Brand
Our talented team at Black Hammer is dedicated to delivering the finest craftsmanship for our customers. From our designers to our manufacturing teams, every member of our staff is guided by the shared goal of creating workwear that lives up to our values and mission.
Join the Black Hammer Family
Ready to take on any challenge? Explore our range of superior workwear products and find the perfect pair of work boots, trainers or apparel for your needs. Try our products today and feel the difference in quality, durability, and performance that truly sets Black Hammer apart. Welcome to the family!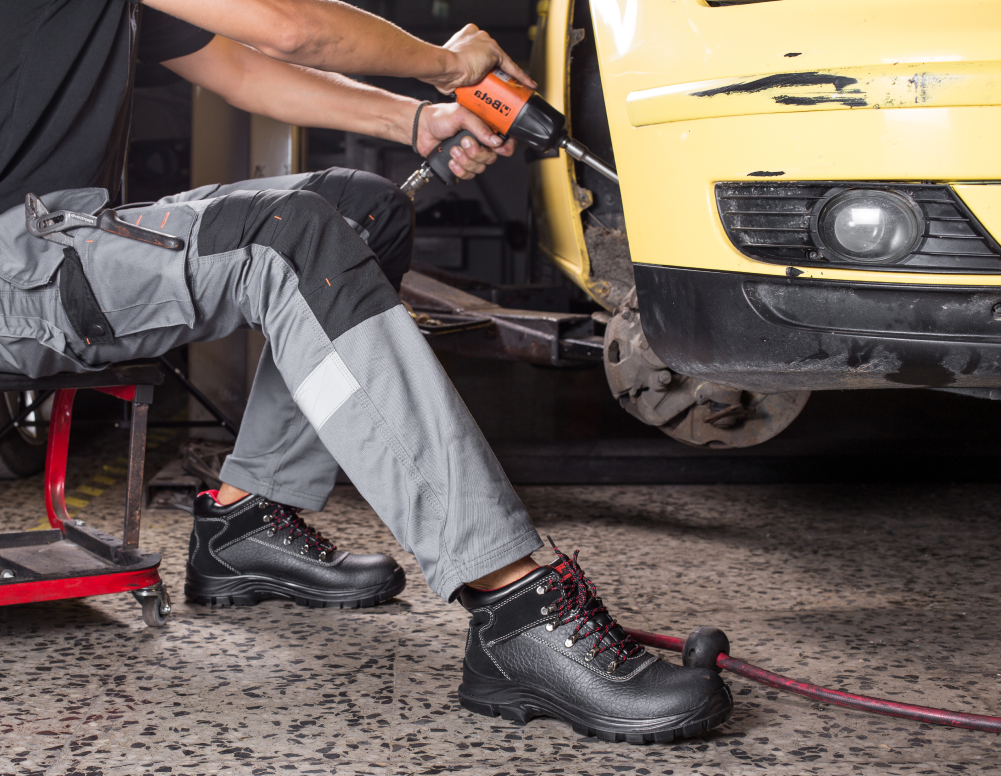 Workers Wear Their Workwear More Than Anything Else,
So Why Settle For Anything Less?
But it's not all about fashion; health and safety should still be the main priority in the modern workplace, so Black Hammer is dedicated to delivering the finest safety footwear, composite safety boots, work trousers for men, and other workwear products around to keep you protected. Our innovative designs and expert craftsmanship combine to bring you safety footwear and workwear that you will love to show off.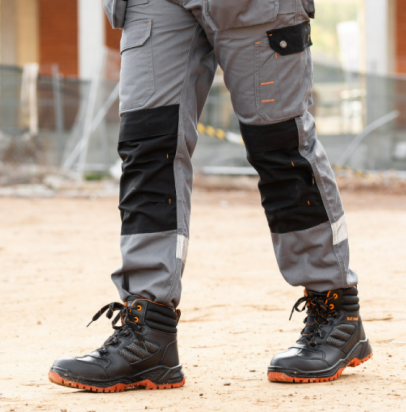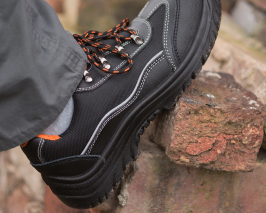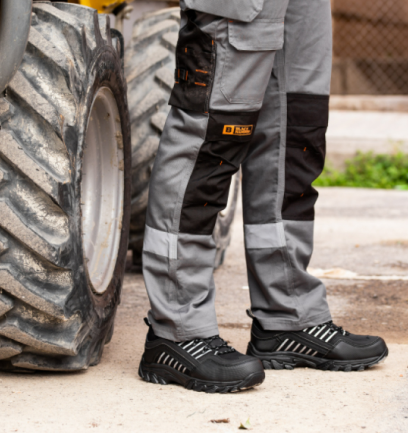 Built From The Foundation Up
Our business is built upon four key elements: quality, comfort, style, safety. We aim to bring you footwear and workwear that meets all four of these elements, and just like you on the job, we always deliver. Our workwear keeps you looking good, keeps you safe in all conditions and is built to last.
We understand what Workers want and need, so we design our products with you in mind, tailored to meet your requirements. Our products are suitable for a range of people though, even if you're not a trader; our Mens Safety Boots & Mens Safety Trainers are the ideal solution for hiking, climbing and adventurous or extreme sports because they are built to withstand almost anything.
Practical And Stylish
Look good, feel comfortable and stay protected with Black Hammer safety footwear, workwear and Work Trainers Men. Let us help you to find the right safety solution for you or your workforce so you can gain confidence in what you wear.